Councillor Thomas Walsh Elected Cathaoirleach of Sligo-Drumcliffe Municipal District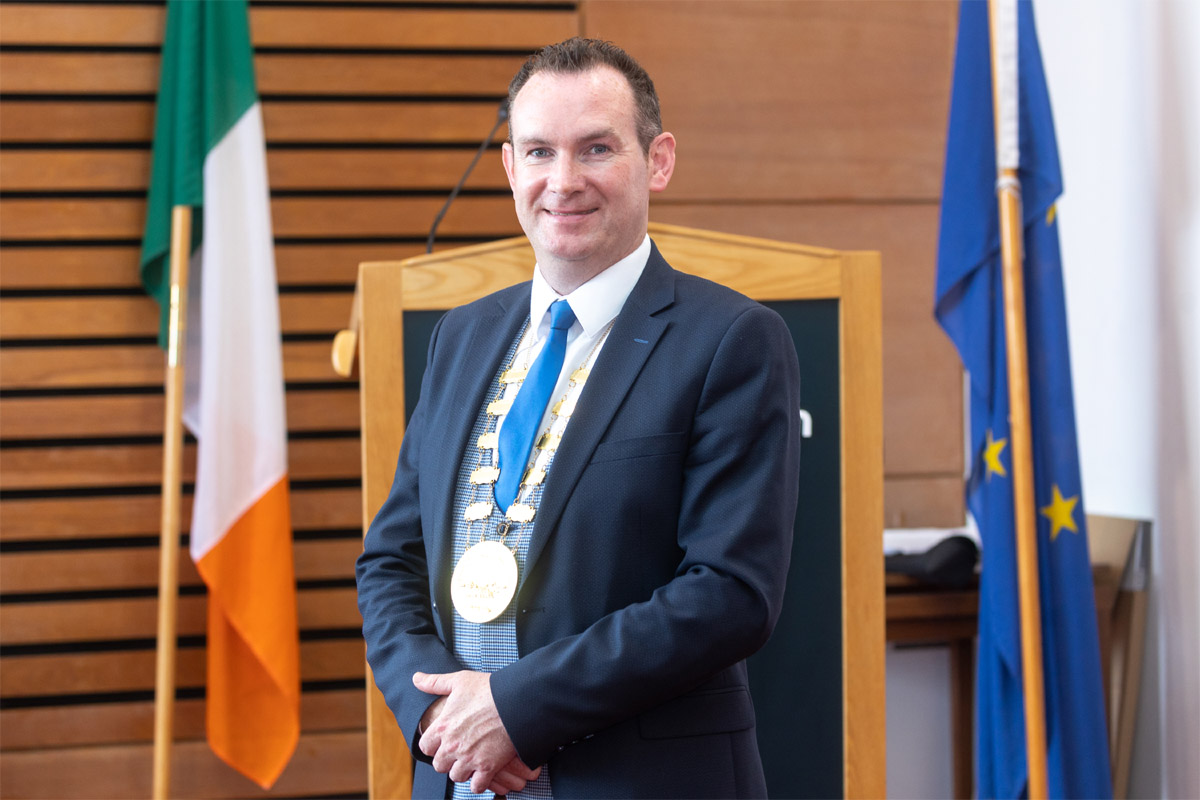 Cathaoirleach Councillor Thomas Walsh
Councillor Thomas Walsh has been elected Cathaoirleach of Sligo-Drumcliffe Municipal District.
At its meeting on 19th June, Councillor Walsh was proposed by Councillor Fox, seconded by Councillor Gilroy and unanimously agreed.
Councillor Walsh thanked his proposer and seconder, and said he looked forward to working with the Elected Members and staff over the next year.
Councillor Walsh listed some projects of significance including the launch of the Surf Centre in Strandhill, the development of Queen Maeve Plaza, Cleveragh Performance Space and the Eastern Garavogue Bridge. Other positive developments included the recruitment of a Festivals and Events Co-ordinator and a Tourism Officer and the Masterplan for Sligo Harbour.
Councillor Walsh stated that the N17 needed to continue to be a priority along with Ballygawley Village Improvements. He assured Members that he would be a fair and transparent Chair in what he considered to be a difficult and vast electoral area.
Councill Marie Casserly was elected as Leas-Cathaoirleach of the Sligo-Drumcliff Municipal District.
Director of Services Jim Molloy thanked outgoing Chair Councillor Marie Casserly for her service over the last year, and committed his support and that of the staff to Councillor Walsh for his term in office.