Environmental Awareness Seminar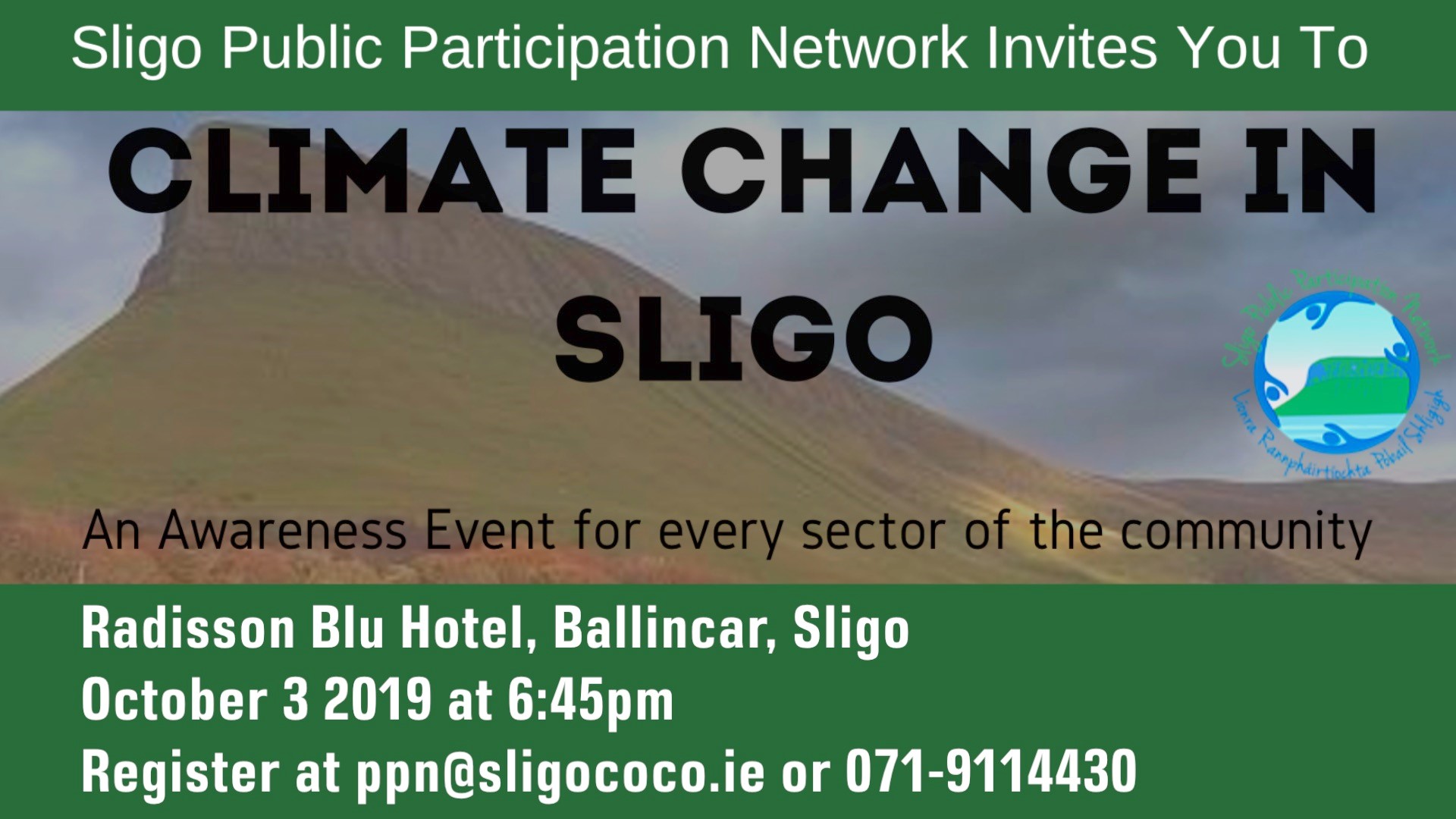 Get involved in the environmental conversation at this Sligo PPN event
On Thursday evening , Sligo PPN (Public Participation Network) will host a climate change event at the Radisson Hotel, Ballincar, Sligo.
The event is being organised by the environmental college in the PPN as part of their remit to encourage all sectors in society to take better care of our planet. The event is intended to be simply an information and awareness raising evening for people who want to learn more about climate change.
Professor John Sweeney will be giving the keynote speech on the night and, using his vast experience working in this area, will be giving his opinion on how climate change is likely to affect Ireland and the North West and what we can do about it. Professor Sweeney is a lecturer at Maynooth University and has contributed to the reports of the United Nations Intergovernmental Panel on Climate Change (IPCC), which was awarded the Nobel peace Prize in 2007.
We will also hear from Ciarán Hayes, CE of Sligo Co Co and Chair of the City & County Management Association's Climate Change Committee. Ciarán will take us through how the local government sector is responding to climate change and how we can encourage better environmental practice as well as identifying some specific initiatives for Sligo.
Given the complex and often divisive nature of the Climate Change debate, there will also be 30 minutes allocated for questions, views and suggestions.
There will be a number of display tables on the night, showcasing some of the good practise already happening in the county, among them the team from Green Aware Sligo.
GLAN Sligo, an initiative aimed at supporting businesses to make small changes, will be officially launched by Olivia Jones of Clean Coasts.