Stark Findings In Latest Environmental Report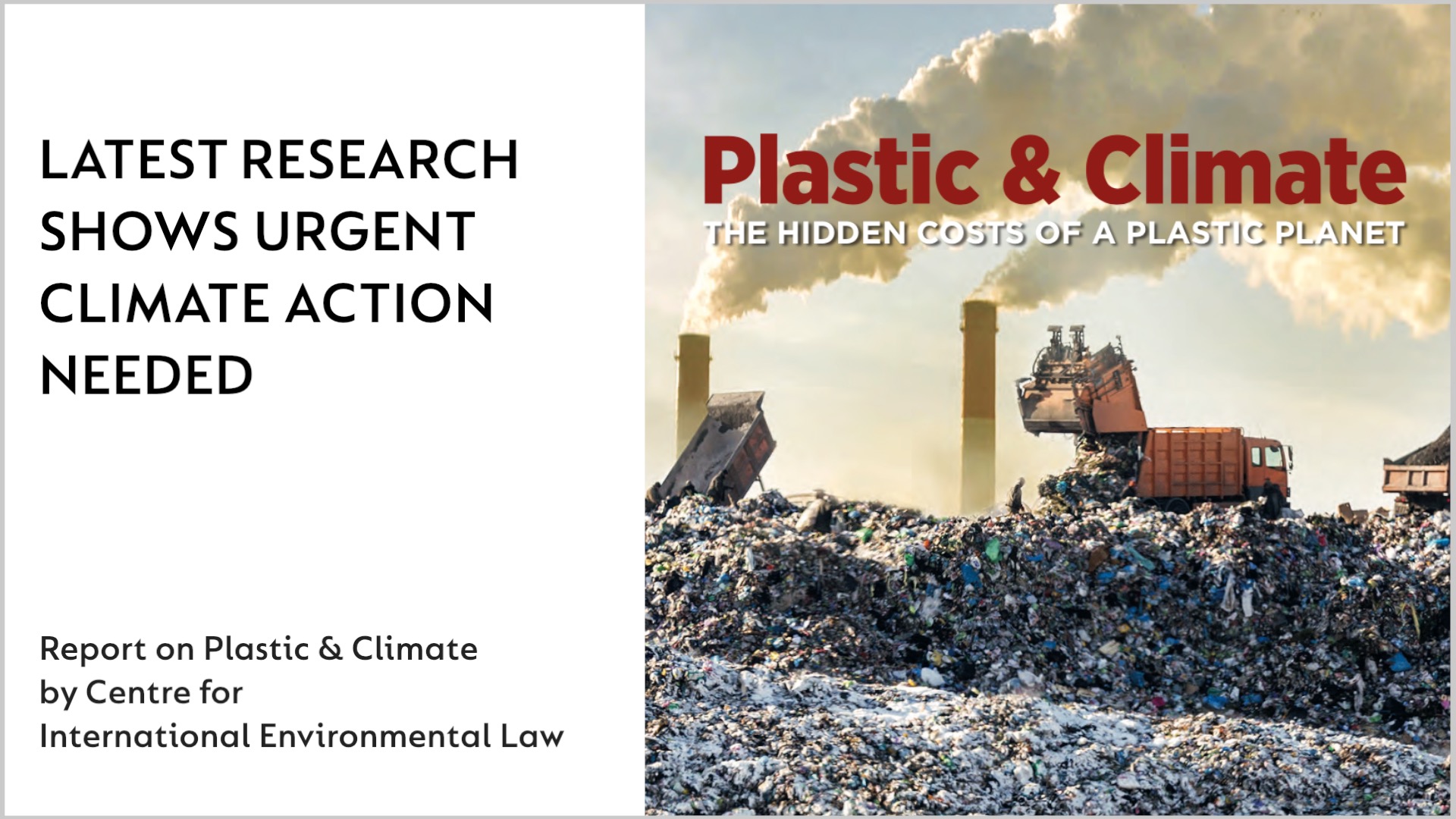 Plastic Packaging a Huge Environmental Concern
This new report from the Centre for International Environmental Law, focusses on Plastic and Climate, and the predictions of what the future hold if we do not act now.
Read the four-page executive summary

The report argues that the rapid global growth of the plastic industry—fuelled by cheap natural gas from hydraulic fracturing—is not only destroying the environment and endangering human health but also undermining efforts to reduce carbon pollution and prevent climate catastrophe.

The report gathers research on the greenhouse gas emissions of plastic at each stage of the plastic lifecycle—from its birth as fossil fuels through refining and manufacture to the massive emissions at (and after) plastic's useful life ends—to create the most comprehensive review to date of the climate impacts of plastic.

With the ongoing, rapid expansion of the plastic and petrochemical industries, the climate impacts of plastic are poised to accelerate dramatically in the coming decade, threatening the ability of the global community to keep global temperature rise below 1.5°C degrees. If plastic production and use grow as currently planned, by 2030, emissions could reach 1.34 gigatons per year—equivalent to the emissions released by more than 295 500-megawatt coal power plants. By 2050, the production and disposal of plastic could generate 56 gigatons of emissions, as much as 14 percent of the earth's entire remaining carbon budget.