Minding your Wellbeing Programme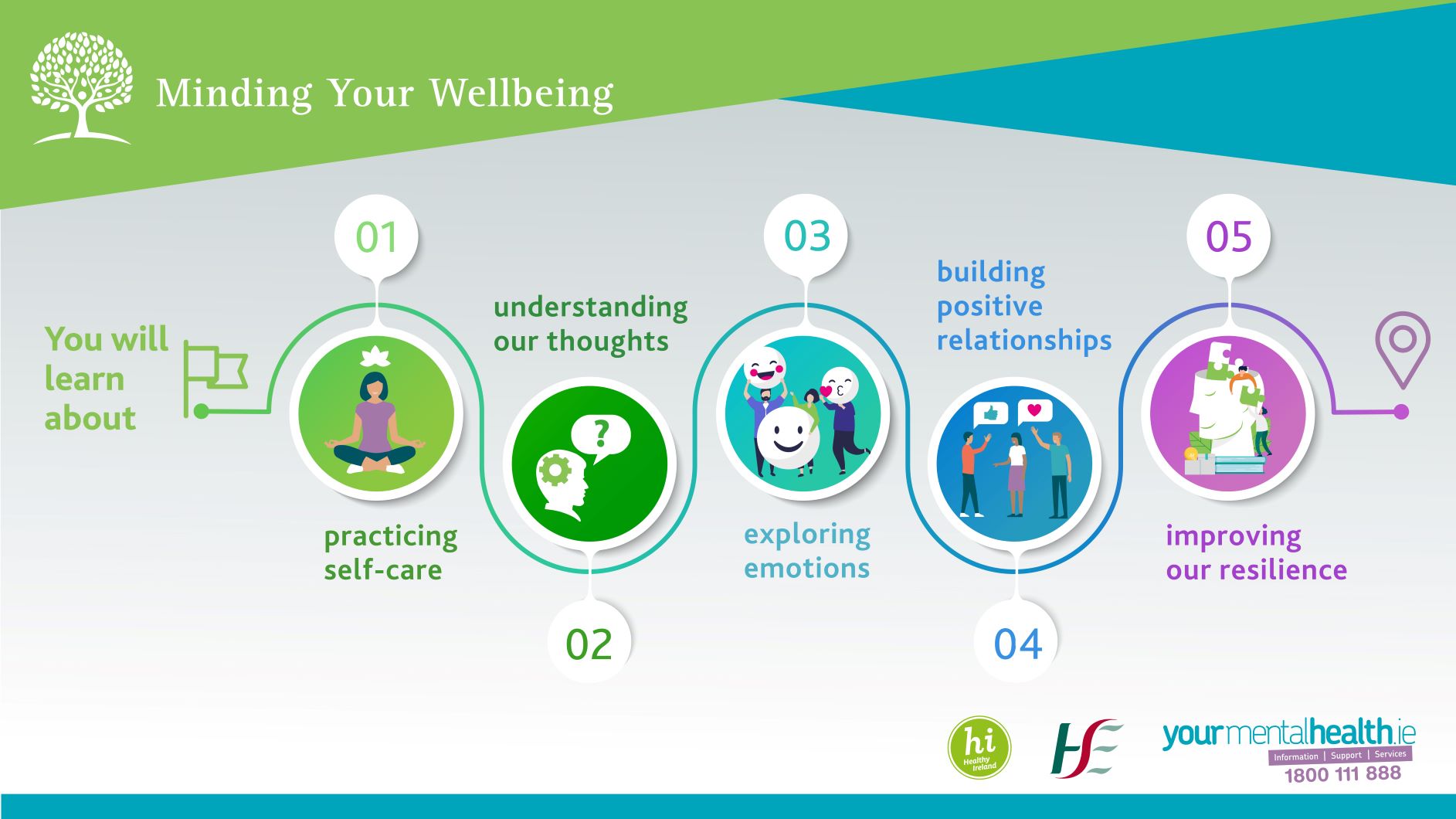 The Minding Your Wellbeing online programme is a series of 5 videos about mental health and wellbeing.
This Minding Your Wellbeing programme provides a unique opportunity for people to learn more about key elements of mental wellbeing such as mindfulness, gratitude, self-care and resilience. As the public continue to adapt their lifestyles to deal with COVID-19 and are faced with different challenges in this context, Minding Your Wellbeing aims to provide simple tools and guidance for people to develop and maintain a positive outlook by looking after their mental health and wellbeing.
1. Practicing Self-Care
Invites participants to develop and think about their own 'self-care toolkit' which includes all the healthy habits we can adopt for our mental health and wellbeing.
2. Understanding Our Thoughts
Invites participants to reflect on their own thinking and how thinking patterns can impact wellbeing.
3. Exploring Emotions
Invites participants to notice their emotions and increase their positive emotions to improve their wellbeing.
4. Building Positive Relationships
Invites participants to nurture, value and foster positive relationships which are so important for mental wellbeing.
5. Improving Our Resilience
Invites participants to build their resilience, learn about the building blocks of resilience including the importance of focussing on strengths.