Healthy Lifestyle Programme 2020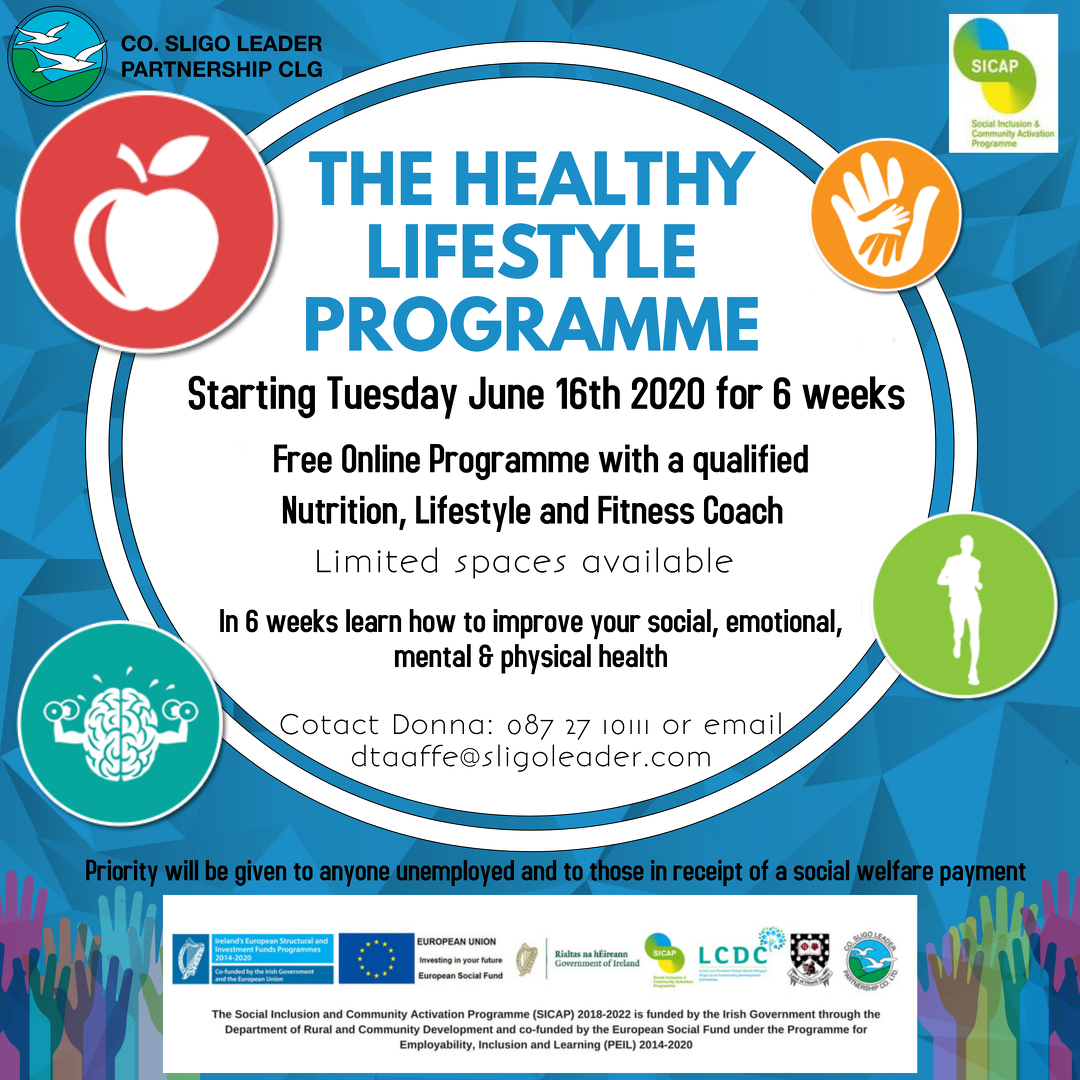 Do you want to improve your Health & Wellbeing? Do you have one free hour per week?
Sign up for our FREE Healthy Lifestyle Programme with a qualified Nutrition, Lifestyle and Fitness coach.
For a journey to better health, learn the basis of Healthy Eating, Physical Activity and Stress Management.
This course is free of charge and commences Tuesday 16th of June.
Priority will be given to anyone unemployed and to those in receipt of a social welfare payment.
Call, e-mail or text Donna on 087 2710111 for further details or to take part