Make Your Own Face Mask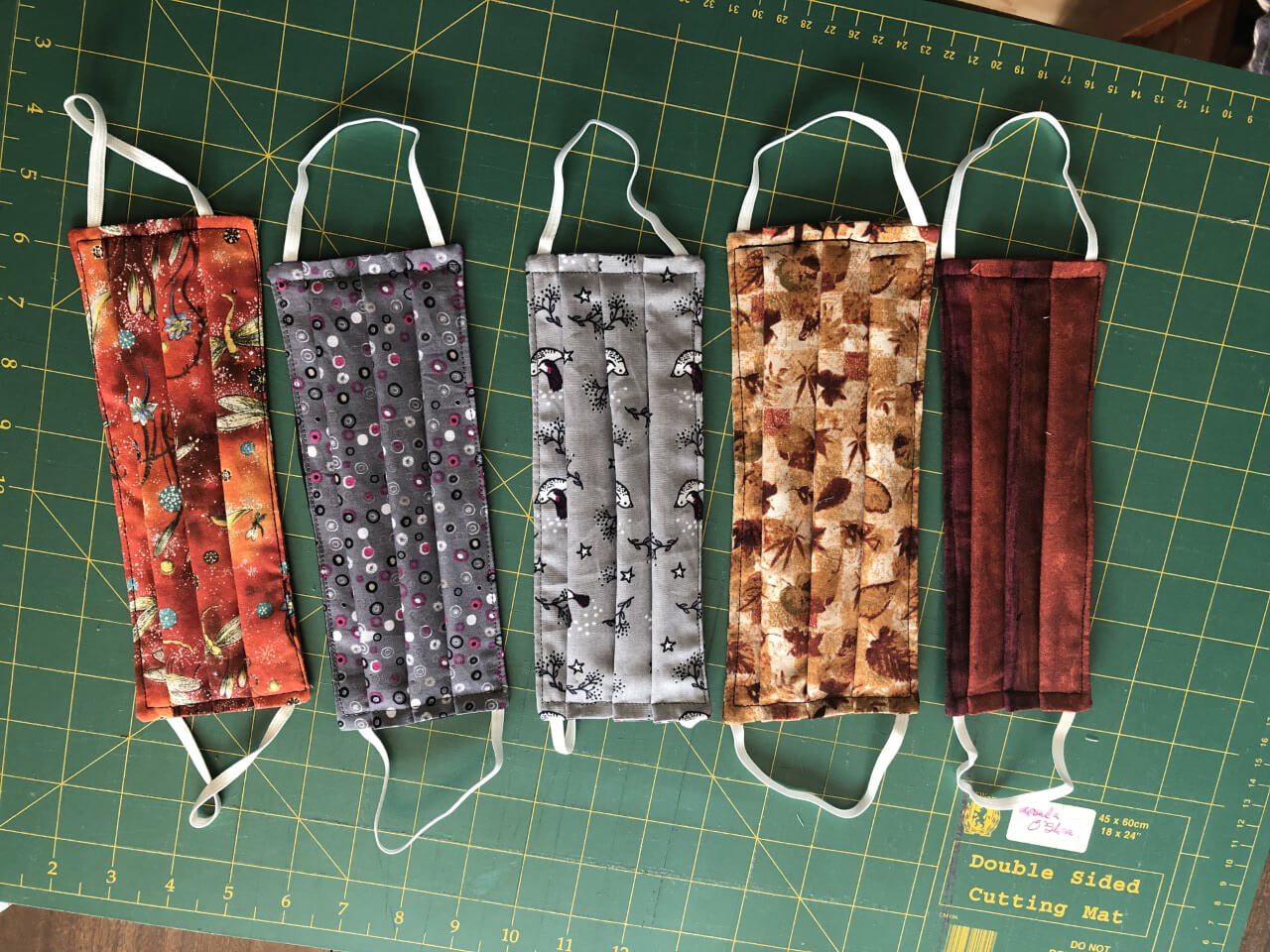 guide on how to make your own face mask
Cut two pieces of cotton 8 ½ inches x 7 ½ inches. You can use upcycled sheets, duvet covers, etc.
Cut two 6 inch strips of narrow elastic.
On the right side of the fabric, pin and tack the elastic half an inch in from the 7 ½ inch sides.
Right sides together, pin the 2 layers of cotton together. ¼ inch in from the edge of the fabric, stitch the two layers of cotton together, leaving a 1½ inch gap in stitching. Back stitch at the start and end.
Snip the corners and turn right side out.
With an iron, press seams.
Pin three ½ inch pleats on each side of the narrow sides.
Top stitch all around the mask, this will now close any gaps.
Voila your 8-step guide to your cotton facemask for Covid19 protection.
Credit to Ursula O'Shea Textiles Lecturer from www.stangelas.nuigalway.ie