Official Opening of Garda Síochána Centenary Exhibition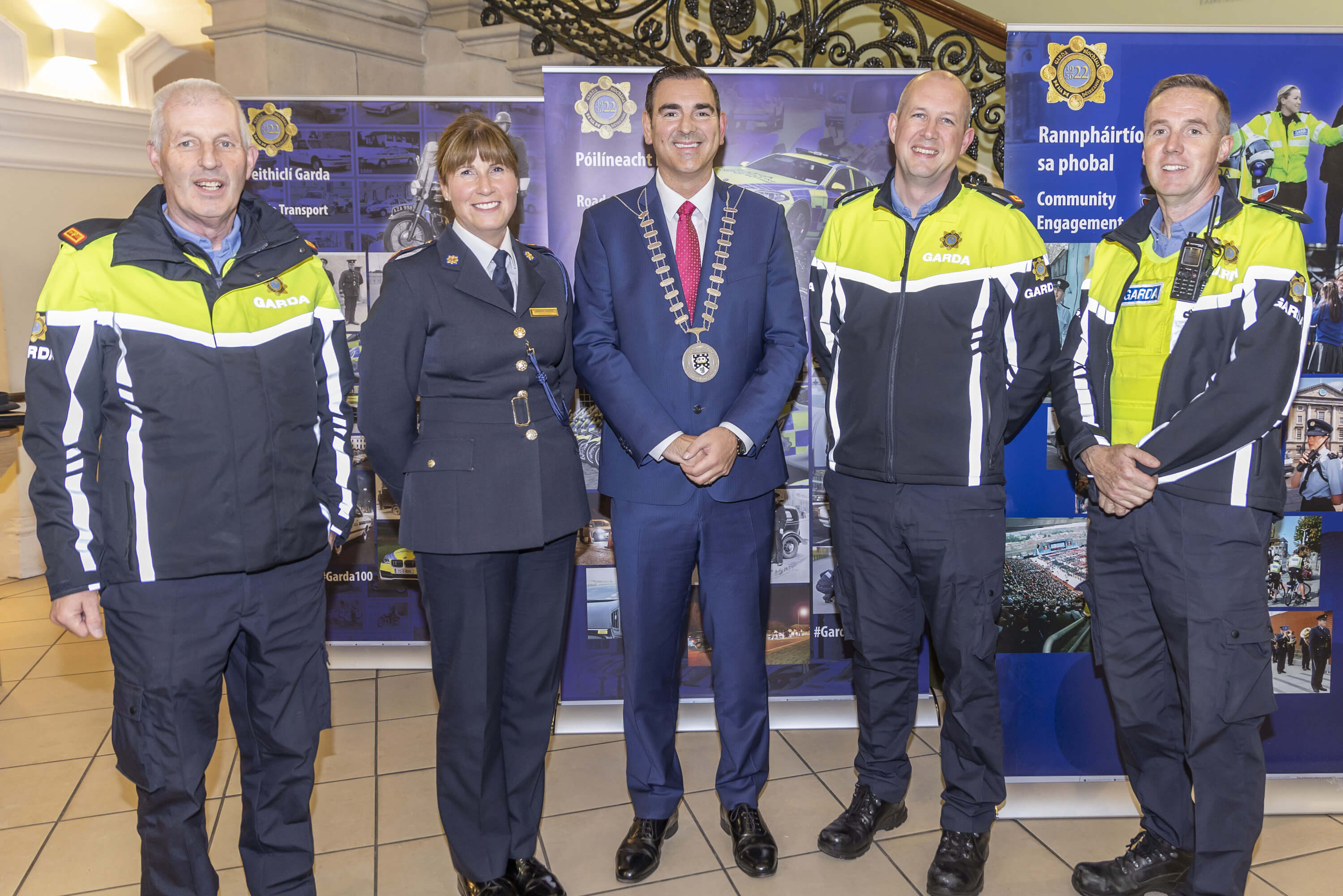 Mayor Councillor Tom MacSharry officially opened the An Garda Síochána Centenary celebration exhibition in City Hall on Wednesday evening.
Speaking at the official opening Councillor MacSharry said:
The genesis of this invaluable archive was the discovery in 2002 of photographic records captured by the Garda Photographic Section, as it was then known.
There followed months of painstaking and challenging work to digitise this collection, resulting in the marvellous exhibition we have today.
It is hard to over-estimate the importance of this exhibition, as the history of the Garda Síochána over the last 100 years dovetails with the history of our state, and I would encourage the people of Sligo to take the time to visit and study the various exhibits.
There is a real sense of achievement when hard work comes to fruition, and I would like to commend Superintendent Mandy Gaynor and her team on their professionalism and expertise in researching, preparing and hosting this exhibition. Special thanks to Sligo County Librarian Donal Tinney and City Hall Superintendent David McLoughlin for their assistance and advice in making the various arrangements,
Following the official opening, Michael O'Connor delivered a lecture on the History of the Civic Guard and An Garda Síochána in Sligo-Leitrim Division.
Superintendent Paul Maher, Garda Historical Society, will present a lecture on 'Policing the Civil War' on Wednesday 19th October in City Hall.
The An Garda Síochána Centenary celebration exhibition continues until Sunday 23rd October at City Hall, Quay Street.