Mercy College students visit County Hall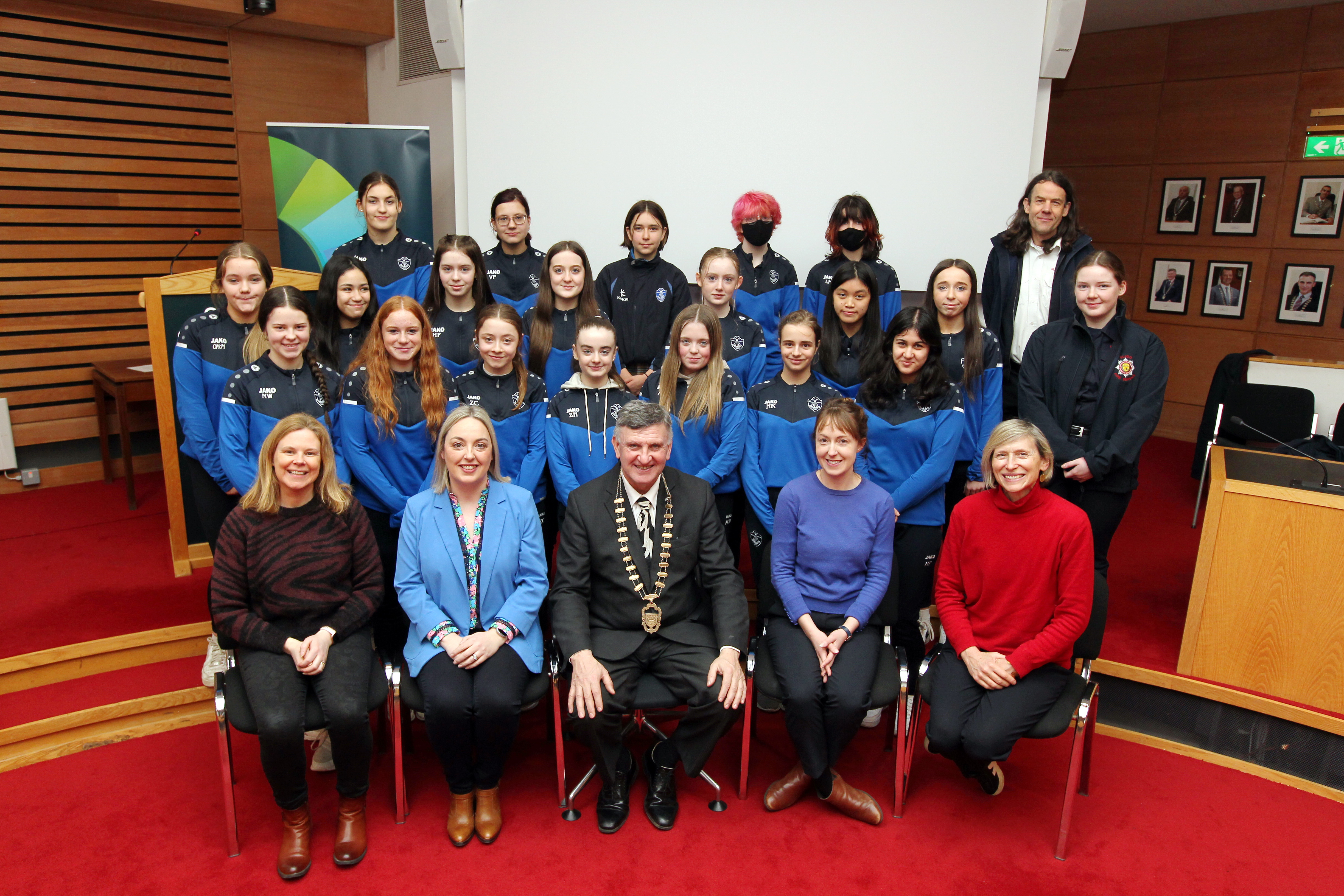 Second year students of Mercy College, Sligo, visited the offices of Sligo County Council on Thursday 2nd February.
The visit was arranged under the 'Business in the Community World of Work programme.'
Accompanying the students were Edel Kenny, Education and Enterprise Coordinator Cranmore Regeneration Project, Fania Ellison – Business in the Community Ireland and their teachers.
The students were welcomed by the Cathaoirleach Councillor Michael Clarke, who gave an overview of the role of the Councillor; While the local government system is divided into elected Members - or Councillors- and staff, the reality is that we work together to plan and deliver projects and find resolutions to problems. It could be argued that the life of a Councillor is a fragile one - we are elected for a five year term, and then the public - or electorate - can decide if they have confidence in us to continue the job.
But the experience of being a Councillor can also be very positive and rewarding, we have the capacity to make real changes and to deliver for our communities and the people we represent.'
The students then received a presentation from our Arts Department where Joeleen Lynch outlined the projects the Arts Department are currently working on. She also told the students of her work history and how she secured her job in the Arts Department.
A trip to the Fire station was next on the agenda, where Damian McSharry gave the students a presentation on all the various work the Fire Services Department carry out. The students were very surprised to hear that putting out fires was the least thing done by the Fire Department. Jim Haugh and Bronagh Kelly then brought the students on a tour of the Fire Station.