Councillor Michael Clarke Elected Cathaoirleach of Sligo County Council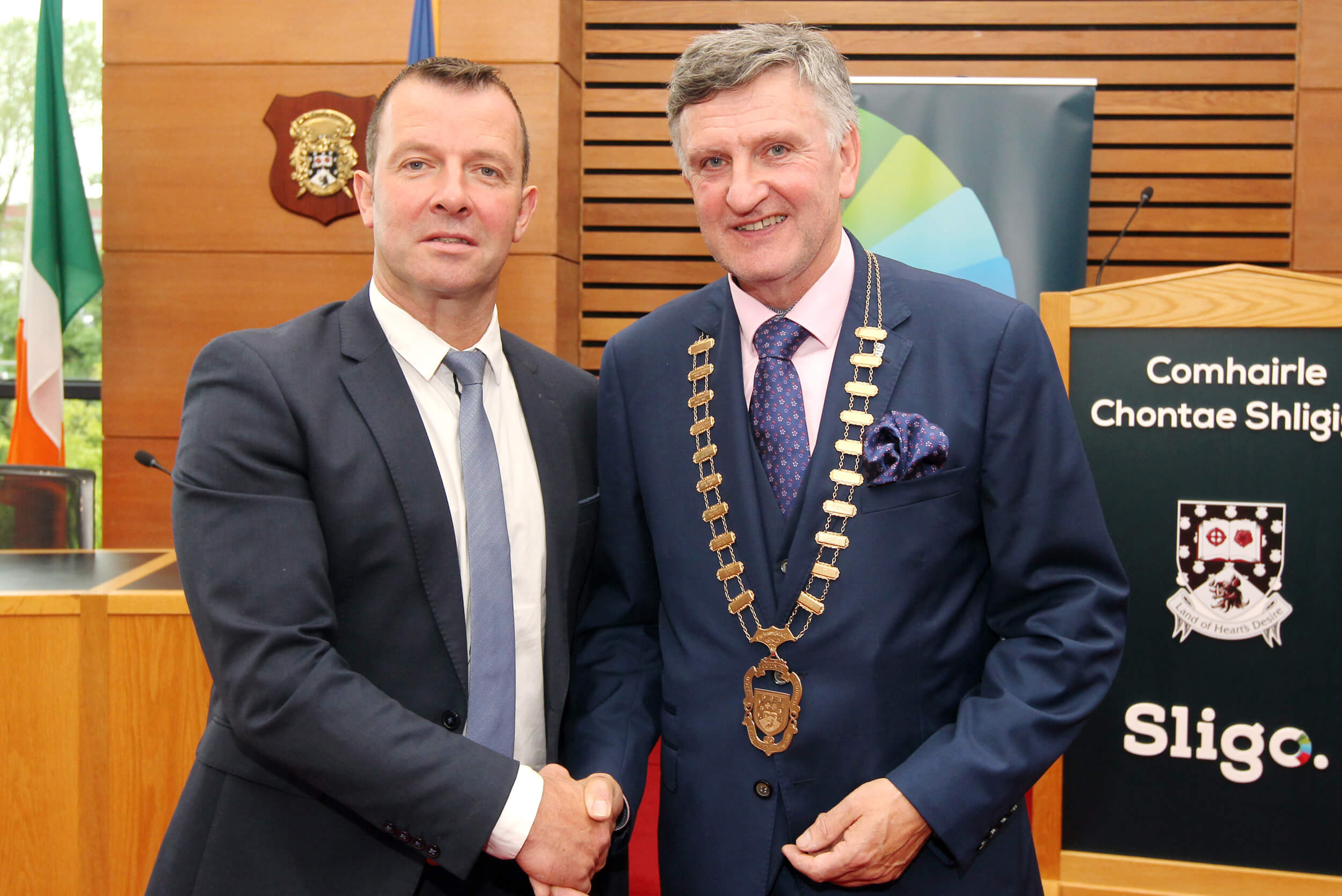 Councillor Paul Taylor with Cathaoirleach Councillor Michael Clarke
Councillor Michael Clarke has been elected Cathaoirleach of Sligo County Council.
At its Annual General Meeting on Friday. Councillor Clarke was proposed by Councillor Joseph Queenan, seconded by Councillor Dara Mulvey, he succeeds outgoing Cathaoirleach Councillor Paul Taylor.
Councillor Marie Casserly was elected Leas Cathaoirleach.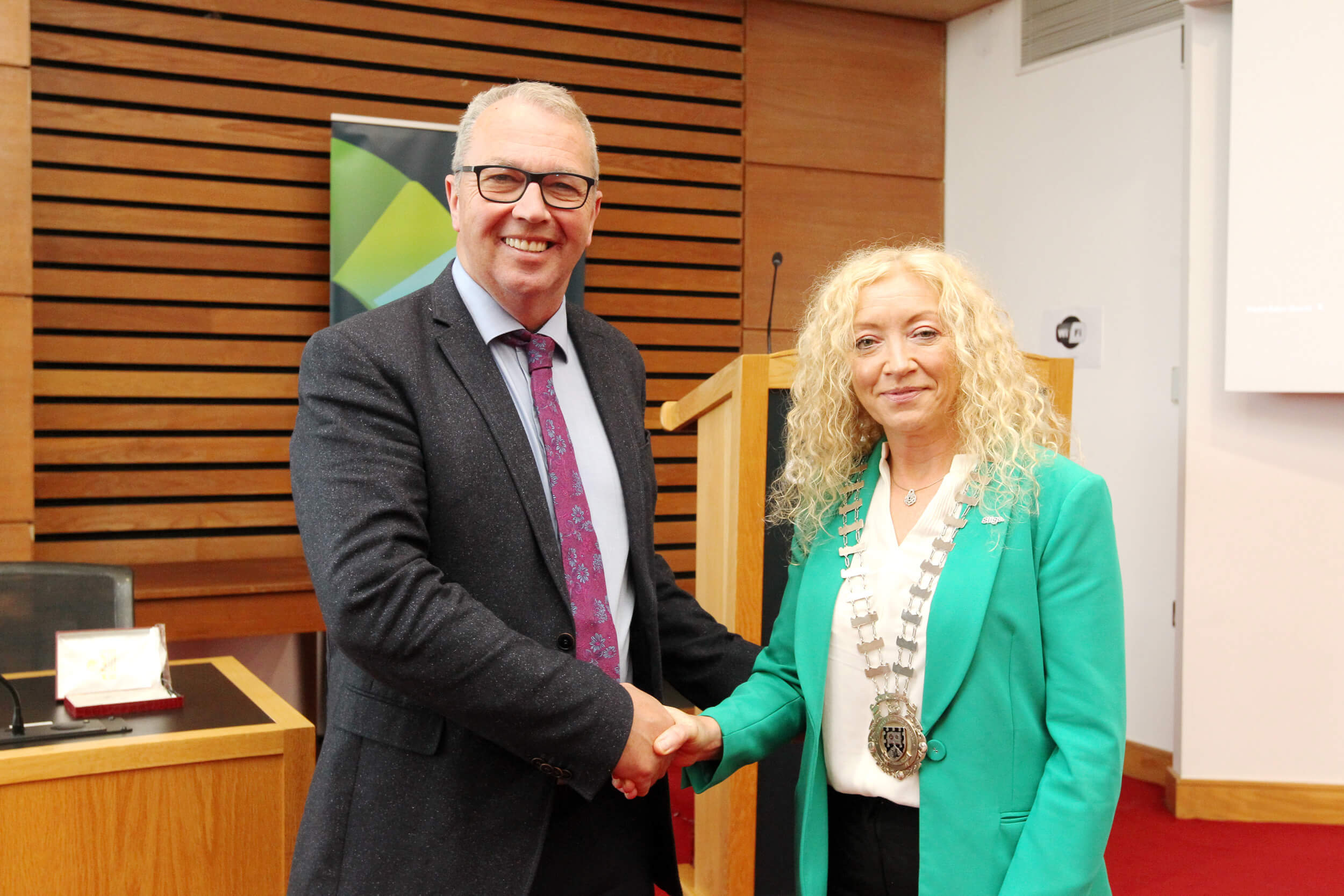 Councillor Dónal Gilroy with Leas Chathaoirleach Councillor Marie Casserly
Councillor Clarke welcomed his family, friends and supporters to the Council Chamber, including his partner Katherine, sons Augustine and James.
In his address, Councillor Clarke said his main focus during his term will be on infrastructure, housing and jobs, and advised the Council that he will be seeking a meeting with Minister Ryan in relation to the Eastern Garavogue Bridge, the National Primary Routes N59, N16 and N17.
The Cathaoirleach added 'Over the last thirteen years I have tried my best to work in a constructive way to make this county a better place for its people, and I look forward to continuing to do so in the years ahead.
I also look forward to working with our new Chief Executive Martin Lydon, who has a vision for the county that I share. On jobs, I will be engaging with the Local Enterprise Office to explore every opportunity to grow business in the county.'
The Cathaoirleach concluded his address by advising the Members of his first formal engagement, attendance at the Official Opening of the War of Independence Memorial in Banda on Sunday, where he will deliver a tribute to Civil War legend Linda Kearns. Among her many achievements, Linda was a champion for better working conditions for nurses and was awarded the Florence Nightingale Medal for services to nursing.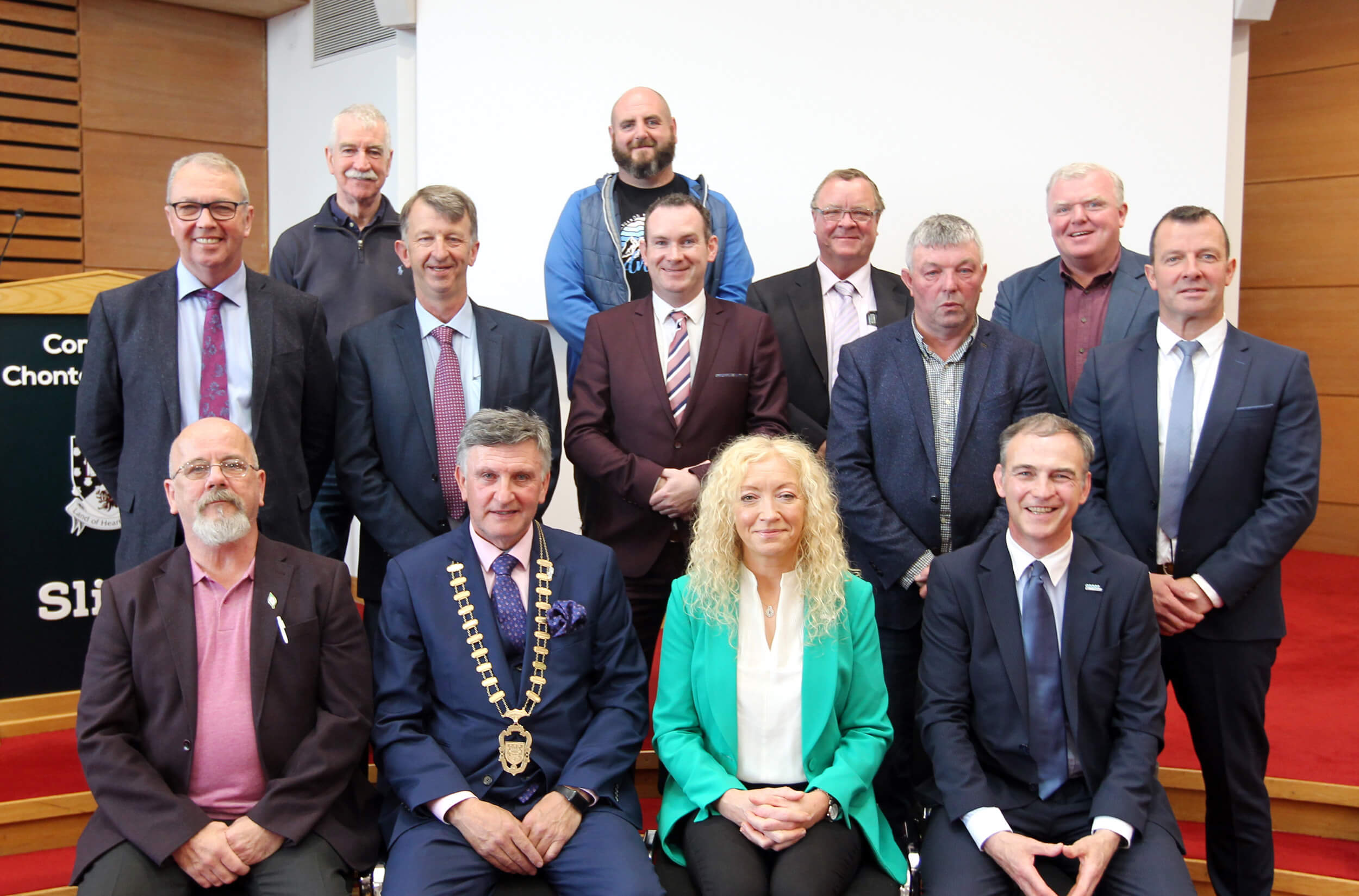 Front Row: Councillor Arthur Gibbons; Cathaoirleach Councillor Michael Clarke, Councillor Marie Casserly;
Middle Row: Councillor Dónal Gilroy, Councillor Gerard Mullaney, Councillor Thomas Walsh, Councillor Joe Queenan, Councillor Paul Taylor;
Back Row: Councillor Declan Bree, Councillor Gino O'Boyle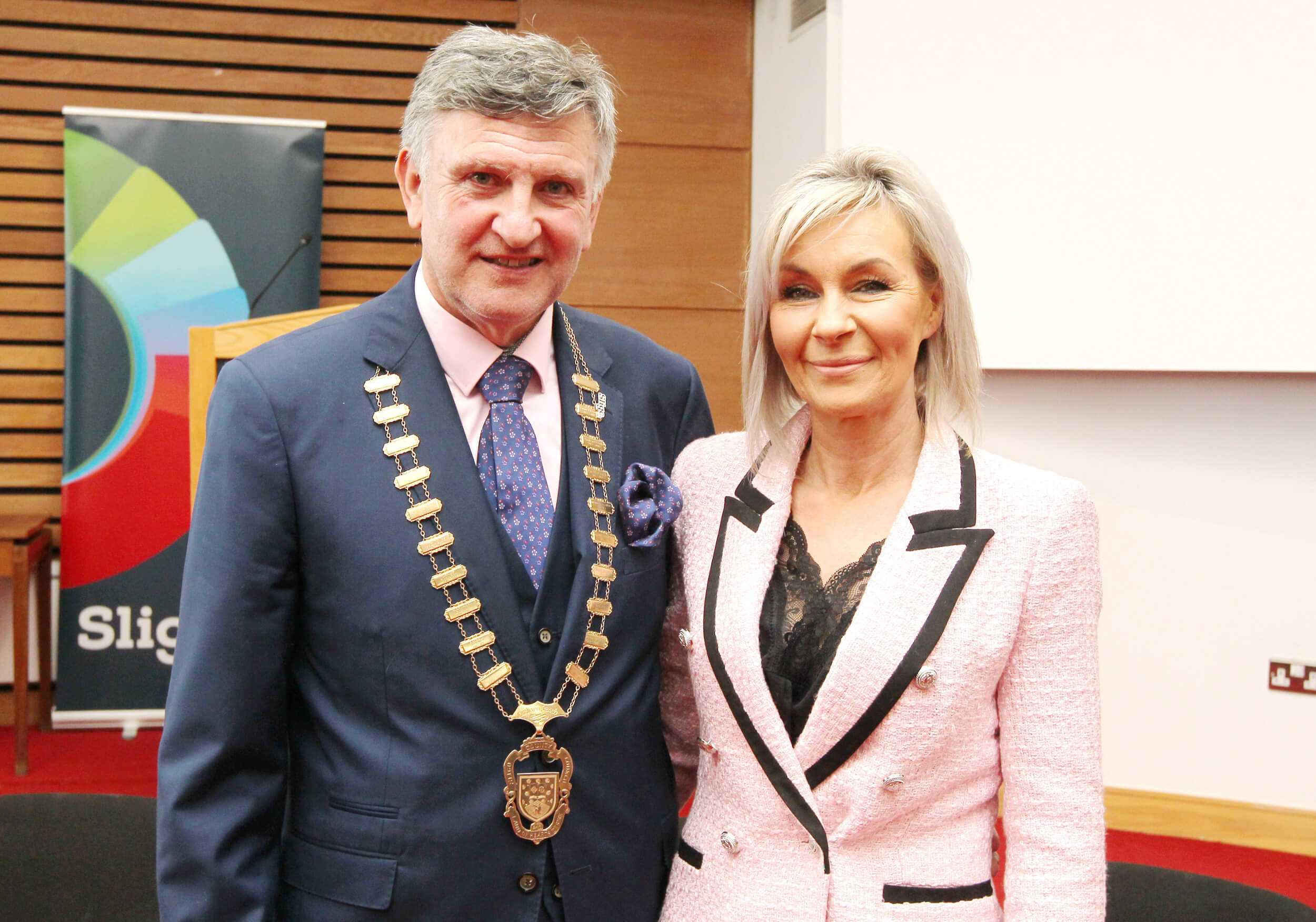 Cathaoirleach Councillor Michael Clarke with his Katherine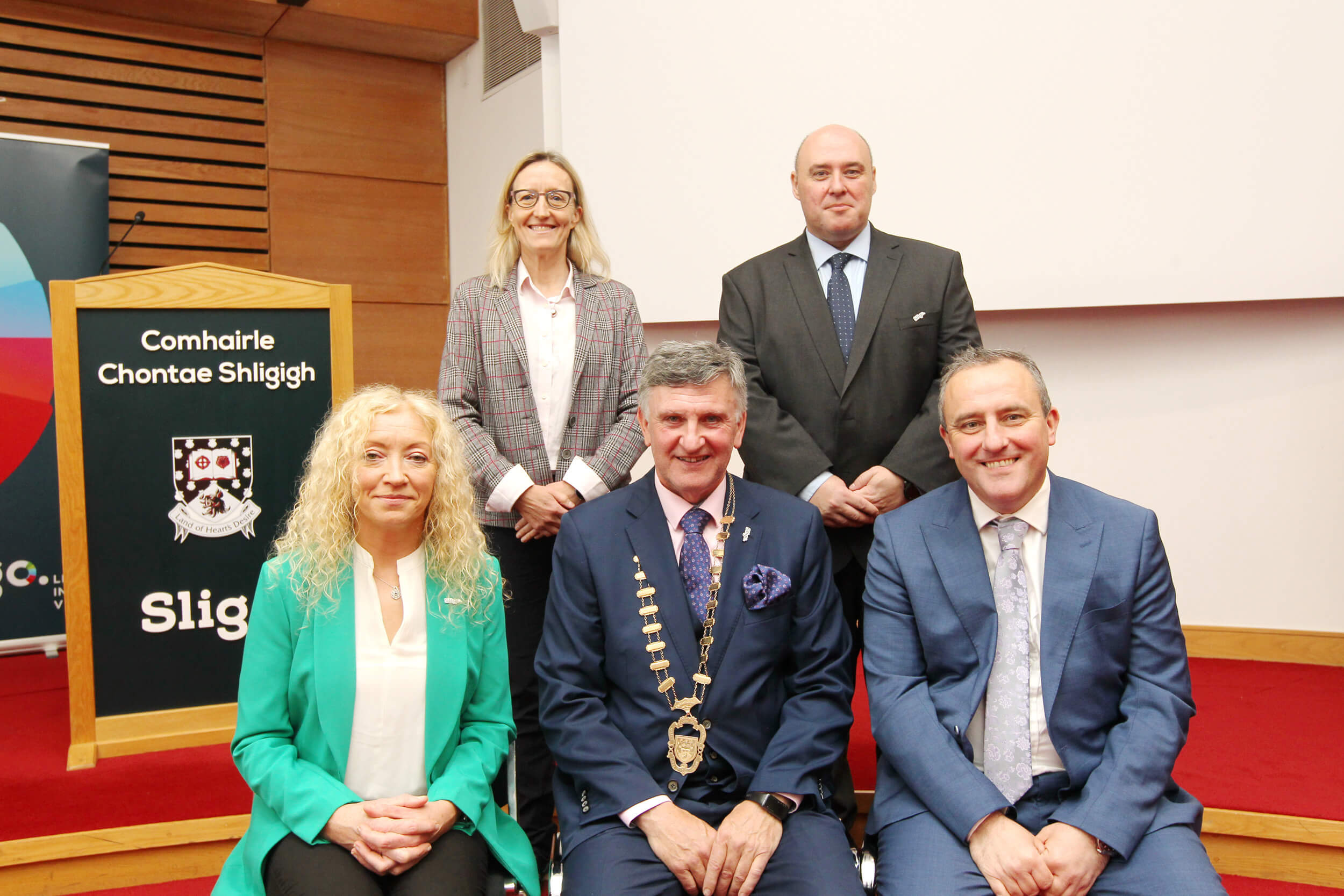 Front Row: Councillor Marie Casserly, Leas Chathaoirleach; Cathaoirleach Councillor Michael Clarke; Martin Lydon, Chief Executive;
Back Row: Emer Concannon, Director of Services; Jim Molloy, Director of Services