Front line workers honoured at Remembrance Ceremony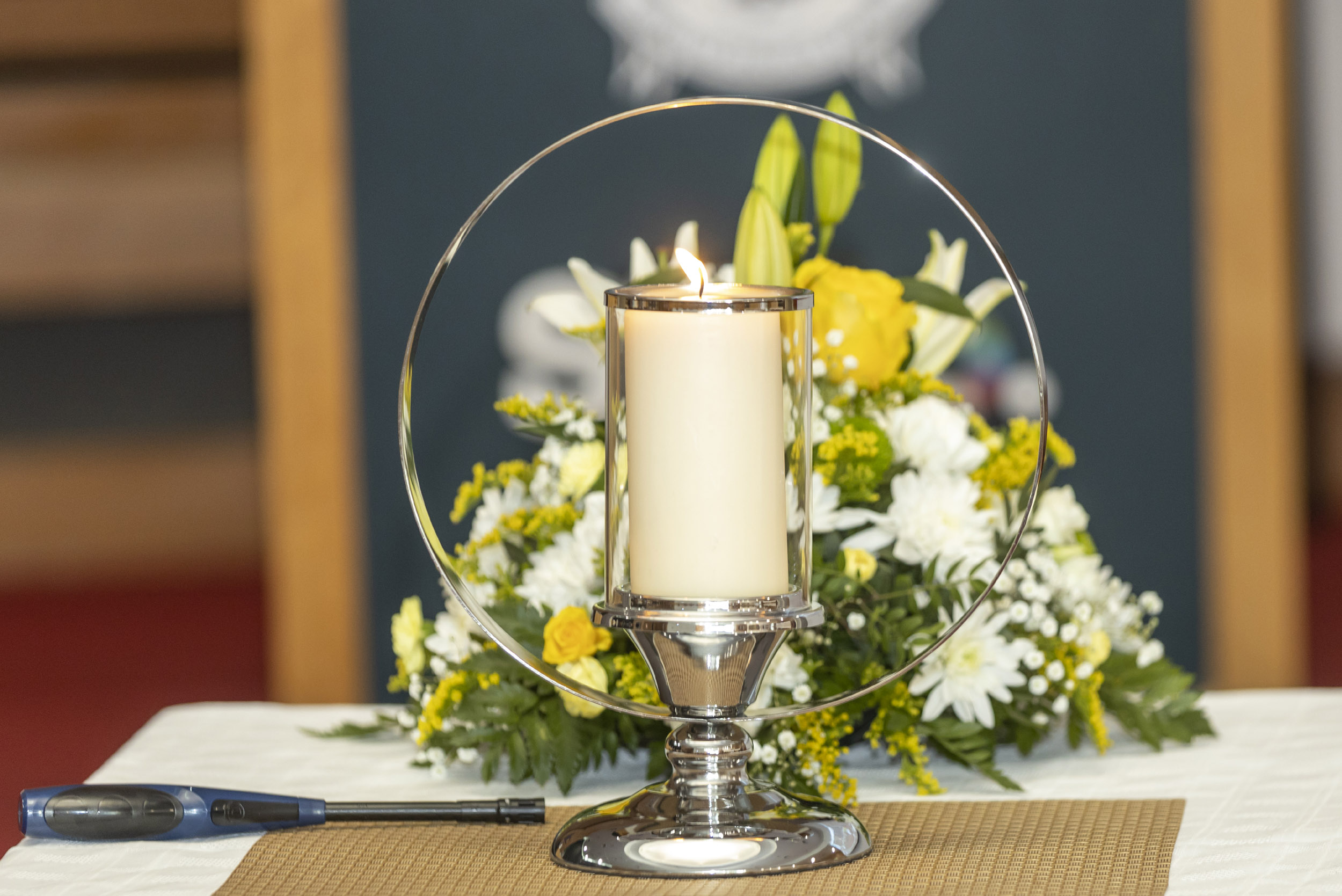 Sligo County Council hosted a special Ceremony of Remembrance in their offices at County Hall on Thursday 9th June.
The event was hosted in memory of the people who lost their lives in the Covid pandemic, and in gratitude to those who helped to keep the community safe and supported.
Participants in the ecumenical service were Canon Tom Hever, Dean Arfon Williams, Reverend David Clarke, Fiona Simpson, Stephen McLeary, Dr Jamshaid Saiq Sulehri and Gail Quinn. The ceremony featured performances from local musicians Seamie O'Dowd, Olivia O'Hanlon and Donal Gray.
Councillor Rosaleen O'Grady, Chief Executive Martin Lydon and Nike Ogun Chair of Diversity Sligo presented readings of poetry by Patrick Kavanagh, Paula Meehan and Leanne O'Sullivan.
Representatives of front line workers including those in health, caring, the emergency services and retail were in attendance. The ceremony was organised by Sligo County Council's writer in residence Susan McKay along with members of Corporate, Roads and Parks staff. Following the ceremony in County Hall, Cathaoirleach Councillor Paul Taylor planted a tree in memory of those who lost their lives during Covid.
According to the Cathaoirleach
'Our purpose in hosting this ceremony was twofold; To reflect on the lives lost and the families bereaved during the Covid Pandemic, and to pay a public and heartfelt tribute to the many health workers and other frontline staff for their exemplary service at this challenging time for our country. The abiding memory of this period will be the courage and resilience of the many workers and volunteers whose selfless actions touched the lives of countless households. Their inspirational efforts enhanced lives and provided invaluable supports to some of our most vulnerable people in our county. This ceremony enabled us to come together to salute these unassuming heroes, to express our gratitude and convey our admiration.'