Launch of Bolt eBikes in Sligo Town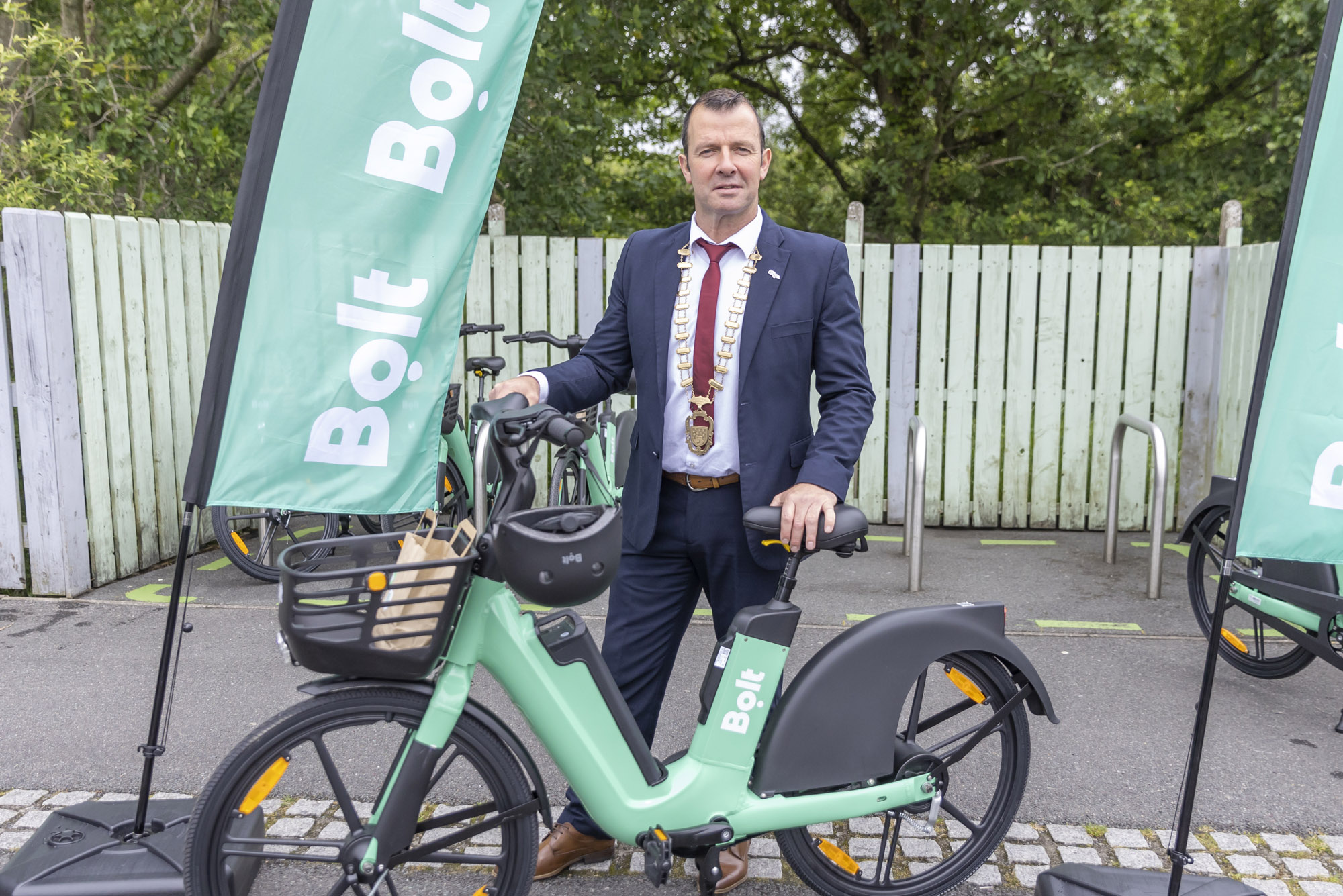 Cathaoirleach Councillor Paul Taylor at the launch of Bolt e-bike's in Sligo
Bolt launched its first Irish electric bike service in Sligo on Monday 13th June.
The 100-bike pilot scheme will trial a range of parking options for the e-bikes, which aim to provide ease of use for cyclists and ensure the scheme is mindful of pedestrians and other road users.
The launch in Sligo comes as part of a wider push for Bolt to deploy 16,000 e-bikes across Europe in this year, following a recent fundraise.
The Cathaoirleach of Sligo County Council Councillor, Paul Taylor, said,
"This is an excellent initiative which will enable us to promote the many benefits of sustainable travel to the people of County Sligo, and I would like to commend the Project Team for bringing it to fruition."
Sligo County Council Chief Executive, Martin Lydon, said,
"I expect the shared electric bike scheme to be hugely popular, and will provide the impetus for this Council to explore and introduce further sustainable travel initiatives in the future."
Head of Public Policy for Ireland at Bolt, Aisling Dunne, said,
"Sligo is an ideal town in which to launch Bolt's e-bikes in Ireland; with the growing university, recently increased investment in cycling infrastructure and real public support for making sustainable choices. We're excited to support a forward-thinking council determined to provide alternatives to private car use."
What is Bolt?
Bolt is the European leader in shared mobility with a mission to make urban mobility more affordable, safe and sustainable. The company offers a wide range of mobility services including electric scooter and eBike rental, ride-hailing (taxis), car sharing and food delivery. Bolt has 100 million customers in 45 countries and over 400 cities in Europe and Africa. Following the successful launch of its taxi platform in Dublin and Cork, Bolt is now rolling out its eBike rentals in a number of towns and cities in Ireland, starting with Sligo in June 2022.
Tell me more about Bolt's eBikes
The eBikes being launched in Ireland are brand new and the latest model from market-leader OKAI. They have full GPS and geofencing technology to control the bikes location and parking, with front and rear lights on at all times when in use, puncture proof tyres, a holder for recharging a mobile phone while cycling and all required safety features. The battery assists the cyclist in travelling for longer distances, or uphill, making it easier to transition to cycling than on a mechanical bike. The eBike provides users with a safe, sustainable and affordable mode of travelling in and around Sligo town. Bolt's eBikes are an essential part of Bolt's mission to diminish the use of private car in the cities and offer people alternative methods of transport.
What is the purpose of the service?
Bolt's eBikes are available to hire throughout Sligo town 24 hours a day. The bikes are primarily used for short hop-on, hop-off journeys, to replace private car use in the urban centre where possible. It's expected the average journey will be 10 minutes or less.
How does the service work?
The user downloads the app, available in both the Apple and Android app store, or by using the QR code below. They input their payment details and then can see on a map where the closest bikes are parked and available to rent. Most parking locations should be within a 300 metre radius. Once the user is at the bike, it can be unlocked using the QR code found below the handlebars on the bike. The user then cycles to their location. Once arrived, they park at the closest designated parking location, as seen on the map and with local signage and marking. To finish the journey, the bike does not need to be locked to any physical infrastructure. It must be parked within a designated zone and the journey ends by pressing the finish journey button in the app. The user will be informed of the total cost of their journey.
Do I have to pay a membership fee?
There is no membership fee, you only pay when you use it.
How much does it cost?
The bike rental is €0.15 per minute, meaning the average journey of 8-10 minutes will cost €1.20 to €1.50. However, if the bike will be used several times throughout the day, perhaps for sight-seeing or where travel is required throughout the day, a daily pass is available for €6.
A weekly pass is also available for frequent users, costing €25 and entitling the user to four 15 minute journeys each day.
Do I have to finish the journey at the same place I started or at a specific place?
You can finish your journey anywhere within the urban centre, as defined on the map, as long as it is in a designated parking bay.
What do I do if there is a problem with the eBike or how do I report it?
Our Frequently Asked Questions (FAQ), available on the Bolt app, covers all topics related to our bikes, our service (reservation, payment, refund) and our terms of use. The ability for cyclists, pedestrians and drivers to quickly report eBikes that pose an obstacle or hazard is critical to the success of the service in Sligo – it is essential that the eBikes are parked in a safe and sustainable way. If for any reason, that is not the case, Bolt has the following reporting channels:
In the Bolt app;
Bike stickers with QR code links to identify and report these vehicles;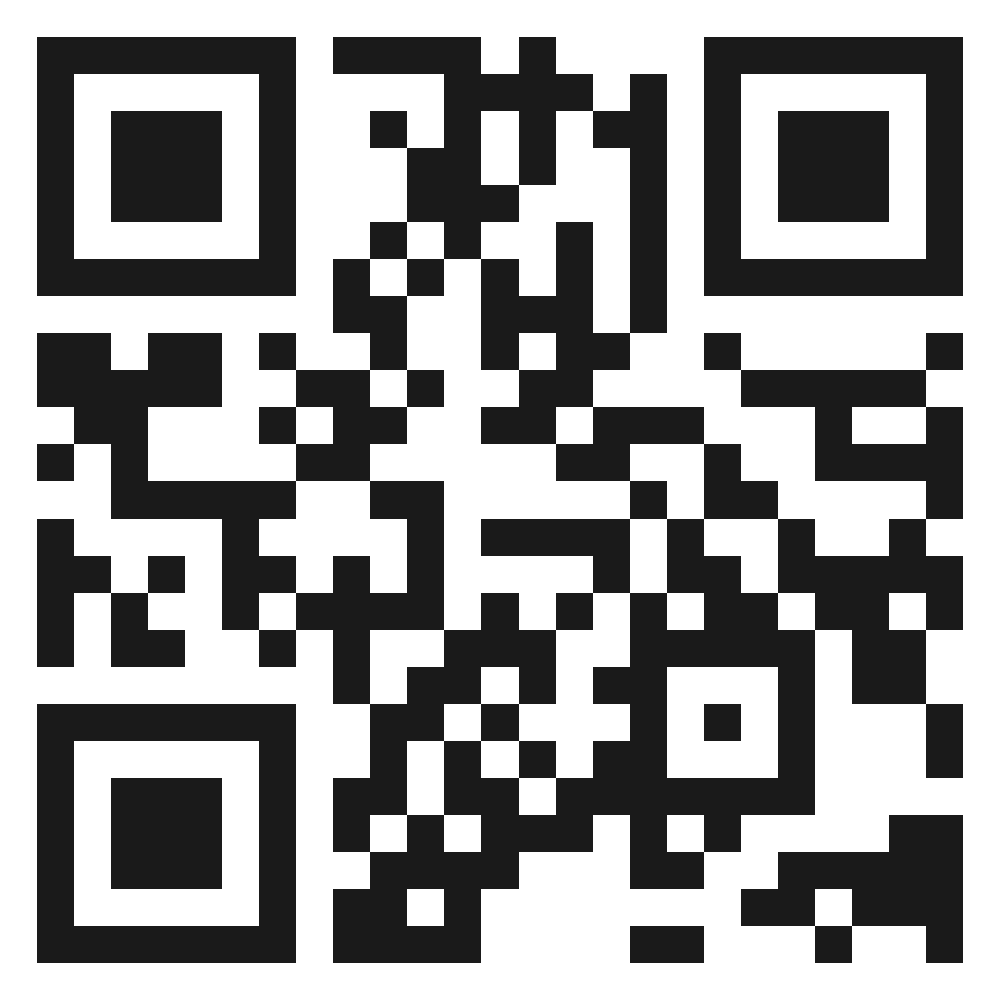 Download the Bolt app today by scanning this QR code on your phone