New Chairs elected
Councillor Martin Bakers has been elected Cathaoirleach of Sligo County Council at its Annual General meeting in Sligo County Hall on 18th June.
Councillor Paul Taylor was elected Leas Cathaoirleach.
Councillor Rosaleen O'Grady was elected Mayor of Sligo Municipal District, with Councillor Sinead Maguire elected Deputy Mayor.
At the AGM of Ballymote-Tobercurry Municipal District, Councillor Joe Queenan was elected Cathaoirleach, with Councillor Jerry Lundy elected Leas Cathaoirleach.
In his acceptance speech, Councillor Baker thanked his fellow Councillors for electing him unanimously, which he considered a particular honour. He thanked his wife Josephine and family for their loyalty and support over the years, and his many friends in the local community who had soldiered with him since he was first elected to the Council in 2004.
The Cathaoirleach said he looked forward to working with Councillors and staff over the course of his term, with a number of issues he considered priorities:
Developing our tourism potential in every area of the county
Seeking additional funding for Housing Aid for the elderly and people with disabilities
Calling for action on the county's local roads
The Cathaoirleach extended special welcome to former Councillors Tommy Deignan and Sean MacManus to the Council Chamber.
Members congratulated Councillor Baker on his election, and said his integrity sense of fairness were qualities that would serve him well during his term as Cathaoirleach.

Cathaoirleach Councillor Martin Baker with Leas Cathaoirleach Councillor Paul Taylor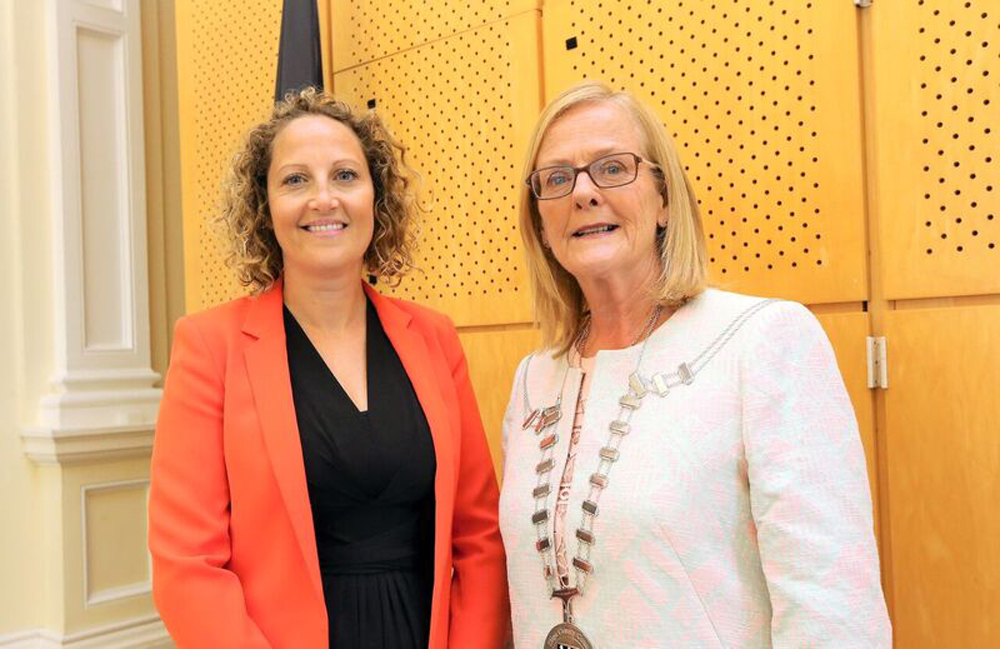 Mayor Councillor Rosaleen O'Grady with Deputy Mayor Councillor Sinead Maguire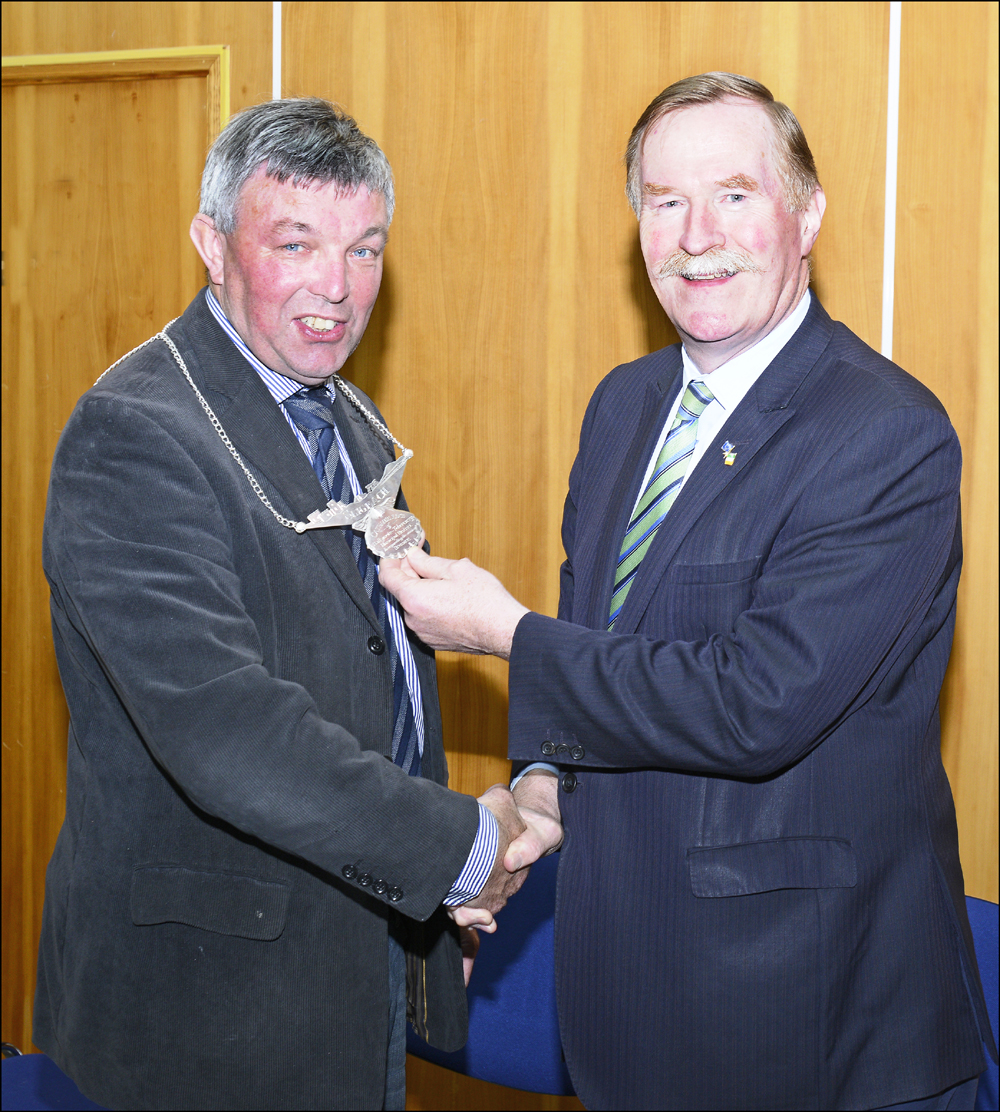 Cathaoirleach of Ballymote-Tobercurry Municipal District Councillor Joe Queenan with Leas Cathaoirleach Councillor Jerry Lundy